My career as a lawyer, both in private practice and in the military, has provided me with the knowledge and skills to ask the tough questions and then develop real solutions for the real problems people face.
Military Service
After law school, I began my military service with the United States Army JAG Corp. At the rank of Captain, I served as a prosecutor for the 2nd Infantry Division in South Korea and later as a defense counsel for the 101st Airborne Division in Fort Campbell.
While in the military, I completed an additional semester of law school at the US Army JAG School located on the campus of the University of Virginia. I also graduated from US Army Airborne School at Fort Benning, Georgia and the US Army Air Assault School at Fort Campbell, Kentucky.
* Neither the military information nor the photograph imply endorsement by the Department of Defense or the United States Army.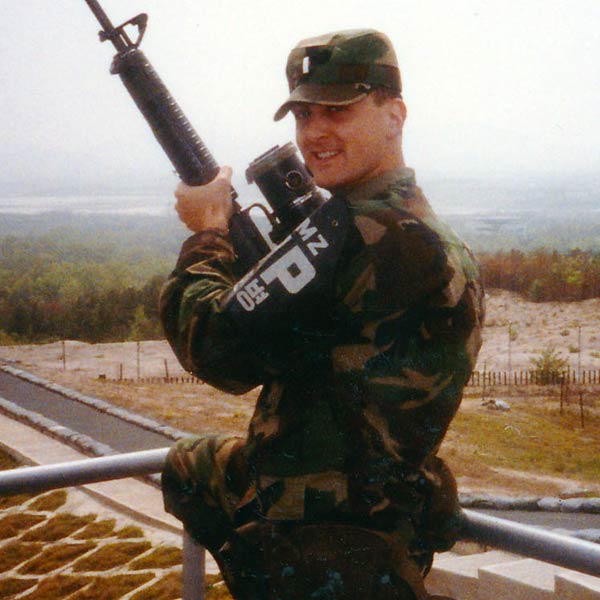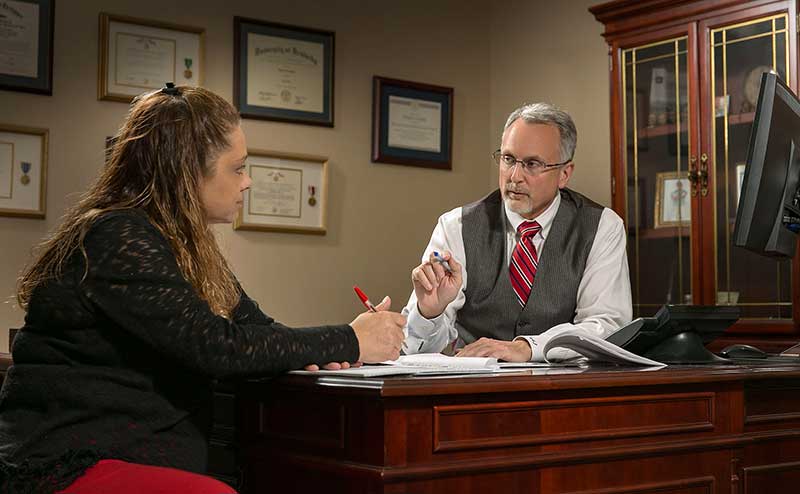 Law Career
After completing my military service, I practiced law in Henderson, Kentucky from 1994-2003 performing civil litigation, insurance defense, and workers compensation defense. That career now continues in Paducah. Since 2003, I've been an attorney at the downtown law firm of Boehl Stopher & Graves.
About Eddie Jones, an environmental expert said:

"In 2007, I began working with Eddie Jones in an effort to liquidate and clean up a salvage yard located on the northside of Paducah. At the time we began our effort, the property housed an inventory of two thousand five hundred (2500) partially salvaged cars and over one hundred thousand (100,000) tires. The property and business had pending citations and were in the enforcement phase for violations prosecuted by the Natural Resources Environmental Protection Cabinet and its Superfund Branch. In working with Eddie Jones, I saw him analyze the problems, ask pertinent and relevant questions, accomplish his due diligence as well as find and involve the right experts to solve the problems. It pleases me to know today that same property is now the home of Rural King providing both services and employment of approximately seventy (70) employees on the northside of Paducah. In my opinion, Eddie Jones is a problem solver."
Overcoming Adversity
I, too, have faced real problems in my life. In 2000 and 2001, I developed and struggled with a drug addiction. But in confronting the consequences and focusing on recovery, I discovered the power and necessity of a supportive community, a community like ours, and the ways we can aid each other in building better lives. I have seen both sides of success and personal defeat.  In an ironic twist of fate, I believe the lessons learned from both the struggles and the recovery experience might prove to be useful in a job like county commissioner.  I call on these experiences daily to help decide the "next right thing" in my life. 
About Eddie Jones, a former client said:

"My daughter, Alivia, had just turned three (3) when I received the most devastating news as a mother. Alivia was diagnosed with acute lymphoblastic leukemia with a Philadelphia chromosome positive. There was a 10% chance she would live. Against all odds, Alivia beat the cancer and is cancer free as of today at the age of 13. However, during her treatment for cancer she had several strokes and seizures. One year and four months after the beginning of her journey with cancer, we found out the answer as to why she was suffering from unexplainable strokes and seizures. Alivia's port had been misplaced through the duration of her treatment. Once again, Alivia beat the odds of a ticking time bomb; the misplaced port. However, Alivia was unable to beat the devastating consequences of the misplaced port.

As a result, I searched for an attorney who would be a voice for my little girl who was left with the shell of who she was before the tragic journey – A journey that left her with very little cognitive ability and no voice. Sadly there was not an attorney that was willing to take our case. At the point of being lost on who to turn to, I found Eddie Jones, who works for Boehl Stopher & Graves. Jones worked exceptionally hard on Alivia's case. He found over nine (9) experts, as he was determined to do what was set forth to do from the beginning. Even when several others had given up on my daughter's case, Jones never hesitated. During the difficult times Jones and my family have become great friends. Most of all, as a result of Eddie's determination, hard work and ability to manage extremely difficult obstacles, I am now able to take care of my daughter with the resources for her highly needy and changed life. In the process, I saw Jones ask the right questions at the right time with the right frequency – not giving up until he got the real answers. I think the skills I watched Eddie Jones display in the six years of litigation are the type of skills I would want in a county commissioner."