In 2017 Congress passed legislation titled the "Tax Cuts and Jobs Act."  (It seems the 2017 Congress was not real creative in the way they title their legislation.)  I digress….
The important point is the "Tax Cuts and Jobs Act" creates "Opportunity Zones" which will encourage private and long term investment in an Opportunity Zone by potentially eliminating the tax on the capital gain created by the investment if the investor owns the investment for 10 years.  Much of McCracken County could be eligible for designation as an Opportunity Zone.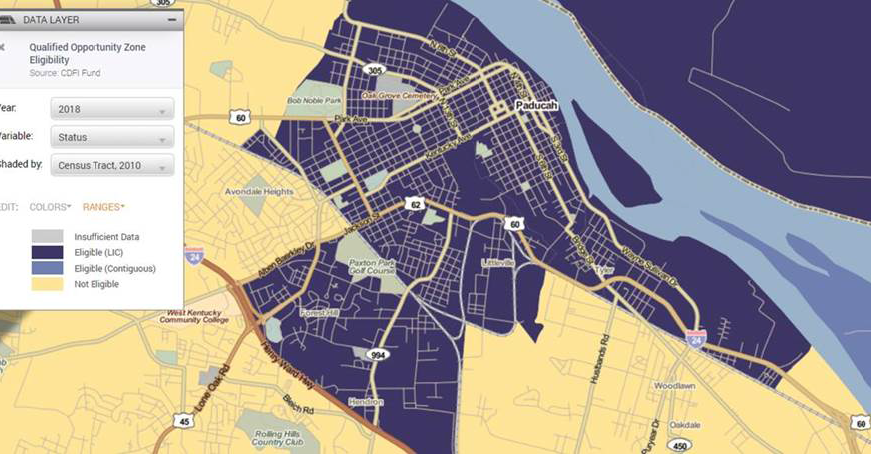 More information is available on their website by clicking here.