Personal
Father to daughter, Allison, and lifelong resident of western Kentucky. Eddie serves on his church finance committee and tries to enjoy an active lifestyle including running, cycling and tennis but lately spends a lot of time watching girl's volleyball. (Allison is a sophomore at Paducah Tilghman).
Eddie spends additional time reading but is unexpectedly current with several televisions dramas such as The Walking Dead.  (Allison's influence is the suspected cause of this strange twist). Eddie is a former champion of the Boehl Stopher and Graves Fantasy Football League, but his current team is the worst team in the history of the league.  Eddie is a partner with the Law Firm of Boehl Stopher and Graves which is located at 410 Broadway, Paducah, Kentucky and which is located about 2 blocks from City Hall.
Ed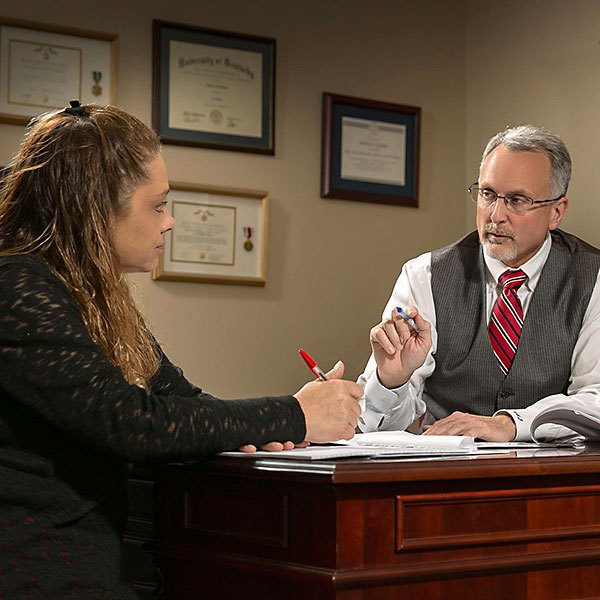 ucation
Juris Doctor, University of Kentucky College of Law
BS, Public Administration Minor, Military Science
Platform
Bikeable/Walkable Neighborhoods
Paducah Power Rate Protection Ordinance
Preservation
Fiscal responsibility
A focused, transparent plan for regional economic development
Professional
Partner and Attorney at Boehl Stopher and Graves
Civil litigation
20+ years as a practicing attorney
Preservation/Economic Development Experience
Small business owner.
In partnership, owner of 3 historic buildings in downtown Paducah.
In partnership, renovated four historic Henderson, Kentucky buildings that now serve as home to 12 downtown businesses.
Military Career
Former Captain, US Army JAG Corps
Graduate, US Army Airborne School  and US Army Air Assault School
Served as prosecutor for the 2nd Infantry Division in South Korea
Served as defense counsel for the 101st Airborne Division at Ft. Campbell, under the command of General Jack Keane