I noted with interest the July 11th issue of TIME Magazine which includes an article "240 Reasons to Celebrate America Right now". Kentucky's own City of Louisville makes an appearance at #119, "Our midsized cities are having a renaissance." Writer Jane Dickey quotes Louisville Mayor Greg Fischer on the issue of cities having more "pliability" in terms of development and other issues.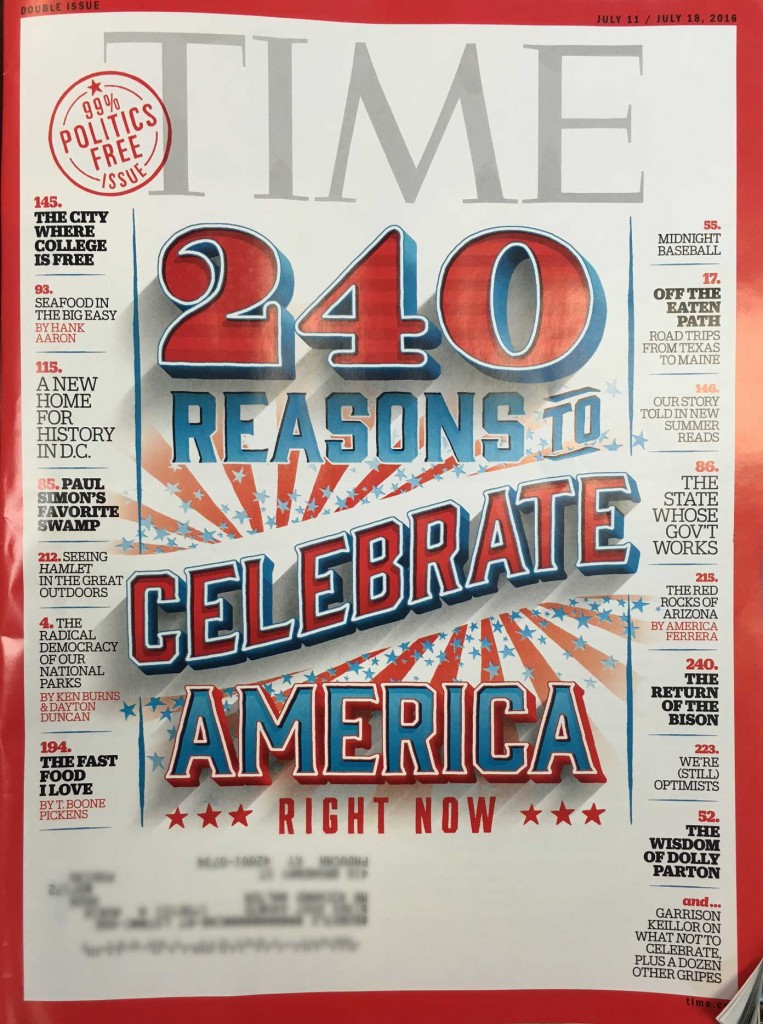 "We're big enough that we're internationally recognized but small enough to get things done," Fischer said of Louisville.
Also included as amenities of note are Louisville's "thriving bourbon scene and brisk business in artisanal coffee", as well as the city's Waterfront Park, open since 1999.
Sound familiar?
The article also points to the growing trend of urban growth beginning to outpace suburban growth and quotes Brookings scholar Bruce Katz, author of the 2013 book, "The Metropolitan Revolution", "Over the past fifteen years, two trends have converged to boost cities and downtowns in particular. First, Americans want to live, work and play in the same part of town. Corporations, for their part, have traded their secluded suburban campuses for urban offices that encourage cross-pollination with neighboring businesses and universities." Says Katz,
I've been in 20 midsize cities over the last year and there's been a downtown revival in almost every one.
According to Katz, it's nothing short of a metropolitan revolution.

Paducah is well positioned to capitalize on this trend.  As I outlined in my post, "Ten Reasons for a Bikeable Walkable City"  other benefits of developing paths and urban trails for walking and biking to work and other destinations would include increased property values, a safer community, and enhanced mobility for the disabled.
All things to think about.