In 1974 (at the age of 9) after a successful season of lawn mowing, I purchased a purple "Western Flyer" (sting ray style) from Western Auto. It had no gears and no hand brakes. However, it had a banana seat and a flat wide back tire. Eventually it acquired metal racks to carry newspapers (which dramatically decreased its "cool factor"). Around that same year, our family acquired its first, "second car." Only 1/2 of the neighborhood had sidewalks, and those spots where the sidewalks ended were developed into "jumping ramps" for the Western Flyer.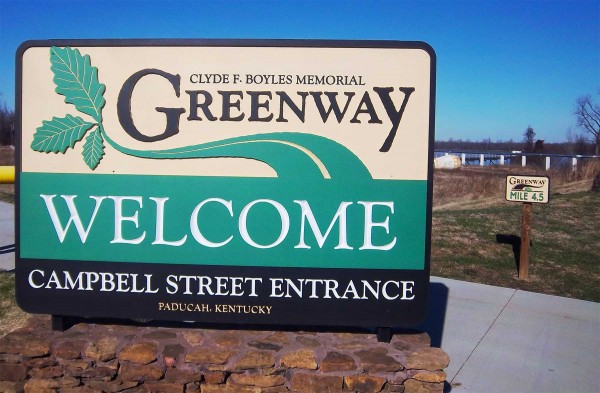 Not yet fifty (50) years later, a bikeable walkable city has come to mean much more than a child enjoying a bike ride and popping wheelies. Cities are finding ways to recast and rethink their transportation system to include features which make their town bikeable and walkable. Paducah is well positioned to both embrace and capitalize on the advantages of becoming a more bikeable walkable city. Regardless of whether your future includes a bicycle or not, there are very good reasons why Paducah should become a bikeable walkable city. Consider this list:
A bikeable walkable town builds community. Connecting strong neighborhoods to the publicly owned city spaces creates an environment in which the citizens actually experience community. All of us enjoy the green space created by Noble Park as we drive past it. However, because of the vision of those who created the Greenway Trail, more citizens are interacting with both Stuart Nelson Park and Noble Park. Consider the value of this asset. To duplicate these parks through acquisition and then later development of a similar property would cost millions of dollars. Creating more bikeable walkable interaction with the City's previously developed public spaces enhances the value and use of those public spaces and will likely enhance the value of those homes surrounding those public spaces.
Just a few weeks ago, the Governor's Highway Safety Association announced that 2015 saw a sharp increase in pedestrian fatalities. The need for signage in terms of bike lanes and street crossings to high pedestrian areas like Midtown is a hallmark of a bikeable walkable city. To incorporate these into our existing streetscape is not only affordable but will put us ahead of the curve with regard to the safety of the bicyclist, the pedestrian and our children.
Historically a bikeable walkable neighborhood has a lower crime rate.
A mounting body of evidence shows a neighborhood which has greater bikeable walkable features will either experience improvements in property value or the property value will be better sustained. Furthermore, the bikeable walkable will increase the marketability (how fast you can sell your house) of the property.
Common sense tells us that a neighborhood with more bikeable walkable features is more fun, generally more cool and further promotes a healthier better quality of life.
Bikeable walkable features of neighborhoods create community pride.
Estimated FY2016 funding in Kentucky for the Transportation Alternatives Program is $13,059.586. Last year (2015) Paducah received only a single $100,000 matching grant. I believe we need to be utilizing all of Paducah's connections to ensure our requests for grant funding are not overlooked.
I believe we need to carefully proceed in a manner that does not just create narrow bike lanes, but rather thoughtfully cultivate a culture that looks into the future to make Paducah the bikeable walkable city of Kentucky, a place of affordable housing, good schools, low crime, good food, true culture – and a great place to live, work and play.
The bikeable walkable neighborhoods can be integrated to create a true alternative transportation system which is efficient, inexpensive, healthy and fun. For significantly less than $1,000, one can obtain an efficient bicycle which can easily handle the geography of a small city like Paducah.
Motorized scooters have dramatically enhanced the mobility of our disabled citizens. Improving our bikeable walkable characteristics will enhance the mobility of those who need motorized scooters.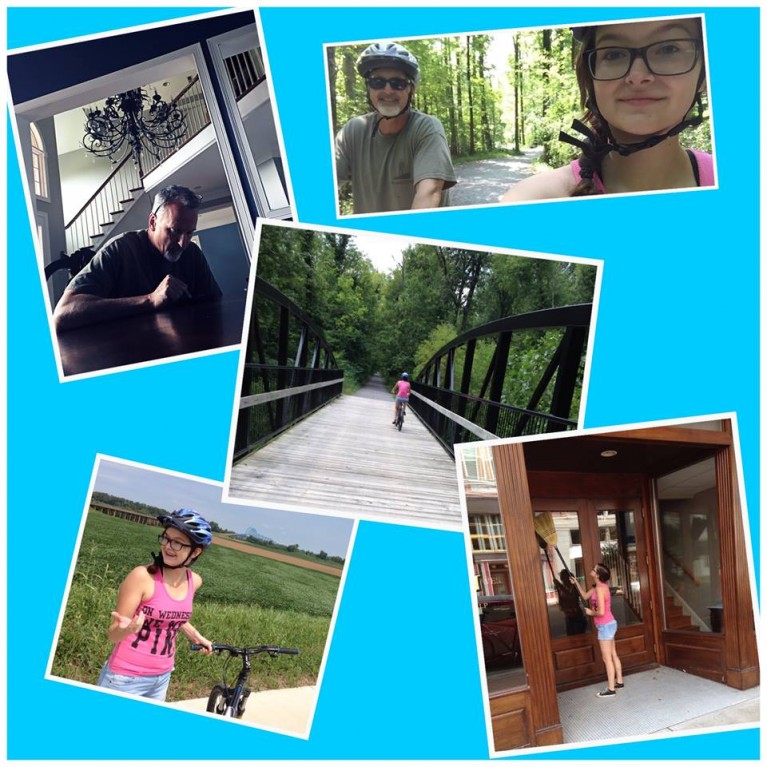 I believe this is an area that the taxpayers can get bigger bang than they normally get for their tax bucks.  I believe diligence will demonstrate that the cost of integrating (over time of course) sidewalks, urban trails, bike lanes and bike routes into a bikeable walkable city will cost significantly less than many other public work projects but will serve many more users.
Below are several articles that discuss various aspects of the bikeable walkable topic. These websites are as follows: